---
---
WeProtect Global Alliance Management board member and former UN Special Rapporteur on sale and sexual exploitation of children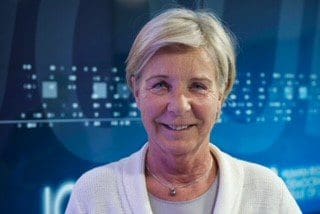 She began her career at the European Commission of Human Rights was later elected Deputy Registrar of the European Court of Human Rights in 1998.
In June 2002, Maud de Boer-Buquicchio was elected Deputy Secretary General of the Council of Europe by the Parliamentary Assembly of the Council of Europe. She was the first time a woman to be elected to this post. In June 2007, she was re-elected for a second mandate. She finished her second term of office in September 2012.
In May 2014 she was appointed by the UN Human Rights Council as the United Nations Special Rapporteur on sale and sexual exploitation of children. In 2017 she was renewed for a second 3-year term as UN Special Rapporteur.
She currently is President of Missing Children Europe, Chair of the International Board of Trustees of ECPAT International and Management member of the Board of WeProtect Global Alliance and acts as a consultant for numerous research projects and activities by NGO's and individuals.