Strengthening the Fight Against Online Child Exploitation: A Call for Action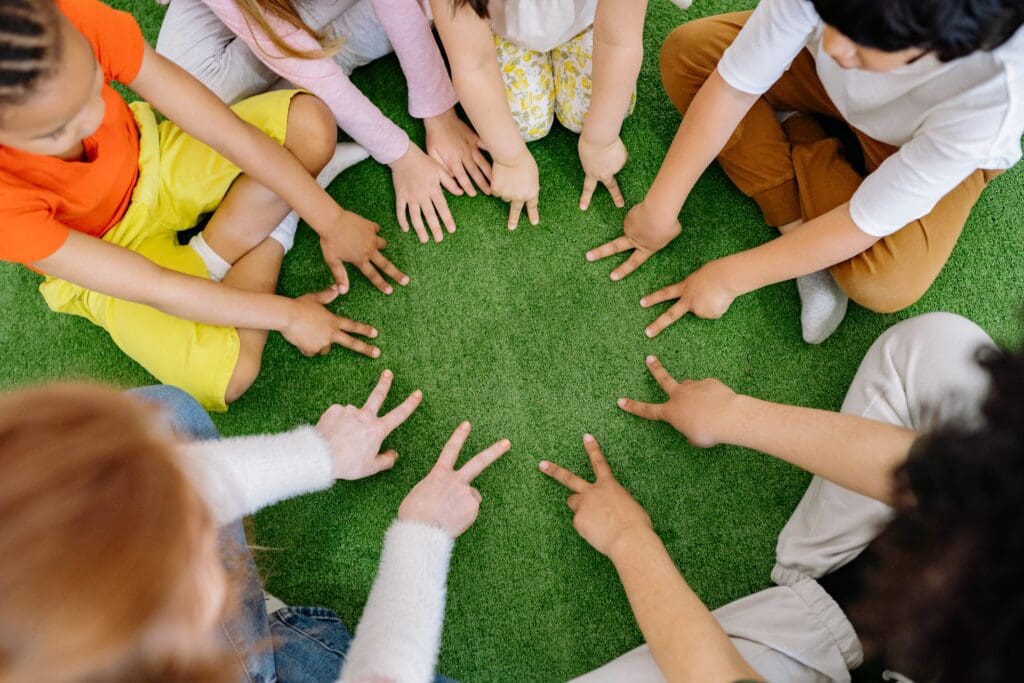 John Tanagho, Executive Director, IJM Center to End Online Sexual Exploitation of Children, presents some of the main findings and recommendations from the latest Scale of Harm study.
In an age where the internet is an integral part of our lives, it has become increasingly evident that our commitment to safeguarding children must adapt and evolve alongside the digital landscape. The release of a comprehensive study on online child exploitation in the Philippines has illuminated the urgency of addressing this critical issue.
The Scale of Harm study was initiated in March 2021 by IJM's Center to End Online Sexual Exploitation of Children. IJM recognised the urgent need to measure the national prevalence of a specific form of exploitation that, for years, has devastated the lives of young Filipino children: namely, the trafficking of children to produce child sexual exploitation material. This is the in-person sexual abuse of children by adults in the Philippines while foreign sex offenders watch and direct the abuse online for a fee in video calls using popular video-chat apps (also called 'live-distance child abuse' or livestreaming).
Methods
IJM partnered with the University of Nottingham Rights Lab and formed an External Advisory Council of 24 experts from diverse sectors to develop a robust mixed-method research approach. This study, which was published in September 2023, aimed to understand the extent of the financially motivated production of child sexual exploitation in the Philippines, especially in livestreaming. To achieve this, nationwide surveys were conducted using a method called the Network Scale-up Method (NSUM). This method is widely recognised and endorsed by organisations such as the Global Fund to End Modern Slavery. It consists in trying to understand specific behaviours by exploring an individual's social network and how many in that network are involved in a particular phenomenon, in this case, child sexual exploitation.
Survivor engagement was a critical component to validating the findings and recommendations, but also to leading and designing foundational elements of the research project. Survivor consultants and leaders informed and co-designed the survey by drawing from their lived experience of exploitation and community knowledge in the Philippines. Survivor consultants also co-designed and facilitated focus group discussions with survivor leaders from the Philippine Survivor Network to better understand survivor perspectives and experiences.
A stronger, more effective and scalable multi-sector response is needed
IJM's Scale of Harm study reveals a significant national prevalence of trafficking of children to produce new child sexual exploitation material in 2022:
Nearly half a million Filipino children, or 1 in 100 children, were sexually abused by traffickers to create new child sexual exploitation material for sale to offenders around the world.
Nearly a quarter of a million adult Filipinos, or roughly 3 in every 1,000 adults, were involved in financially motivated production of child sexual exploitation material.
The staggering number of children experiencing exploitation requires not only a more effective and holistic national response from the Philippine government, but a more effective global response from demand-side governments, civil society, NGOs, tech, the financial sector, and survivors to meaningfully protect children from ongoing for-profit production of child sexual exploitation material.
As early as 2011, the Philippine government, in collaboration with stakeholders like IJM and many others, has been actively working to combat this crime. IJM is witness to the reality that multi-stakeholder efforts have resulted in significant progress in law enforcement, survivor rehabilitation, trauma-informed prosecutions, improved legislation, survivor leadership, and more. While the national prevalence of this crime was not measured before these efforts, it is likely that the prevalence would be even higher today had early interventions not been initiated.
A stronger, more effective and scalable multi-sector response is needed to protect children. The Scale of Harm study includes several recommendations from its findings, informed by survivor leaders.
For instance, Recommendation #4 calls on the tech sector to improve the detection and reporting of new "first-generation" child sexual abuse material, but goes further calling for a proactive, preventative approach. Tech companies should meaningfully explore deploying tools to disrupt and prevent production and dissemination of child sexual abuse material in live video platforms, including video calls. This can be done by using privacy-preserving machine learning-trained tech, such as SafeToWatch, and/or calibrating moderation and action based on an assessment of heightened risks when several factors converge.
Understanding key indicators can help, including geographic (users in known demand-side countries connecting with users in source-side hotspots; more granular province/city level hotpot analysis), text communication, imagery, and other categories. Upon request, IJM can provide its updated 2023 "Tech and Financial Sector Indicators of Livestreaming Child Sexual Abuse" to support industry and regulator efforts in this regard (endosec@ijm.org).
Holding offenders accountable
Three other recommendations stand out as critical for immediate action.
Recommendation #2 urges law enforcement to enhance our collective criminal justice response to this heinous crime. It is a trumpet sound to hold offenders accountable, a fundamental pillar in reducing the prevalence of online child exploitation. To achieve this, Philippine law enforcement agencies must intensify their efforts to apprehend and prosecute traffickers. The message here is clear: we need a robust deterrent to dissuade potential offenders while simultaneously safeguarding the victims.
Moreover, this recommendation highlights the need to broaden our focus beyond supply-side offenders and target demand-side perpetrators as well. These are the offenders paying traffickers in the Philippines to produce child sexual exploitation material, especially via livestreaming. They often actively participate in the sexual abuse of children by dictating the child's abuse in advance or as it occurs via livestream, either in the chat or audibly. As such, it's essential to recognise that combatting online child exploitation is not just a moral imperative but a collective societal responsibility from every nation.
The importance of detecting, reporting and blocking suspicious financial transactions
Recommendation #5 asks banks, money service businesses and even digital payment providers to implement effective transaction monitoring and expedite reporting suspicious transactions indicative of child sexual exploitation. These companies should go further, however, and apply greater scrutiny to the transaction before releasing payment and, if needed, block suspicious transactions. Such enhanced due diligence could include seeking additional information revealing the relationship between the party sending money and the person collecting the payment. The financial sector and financial regulators should also provide law enforcement with timely and actionable suspicious transaction reports to support investigation.
The need for survivor consultation
Recommendation #6 calls on governments to pass online safety legislation with survivor consultation. This recommendation emphasises the importance of legislators championing survivor experiences, ensuring that their voices are heard in the policymaking process. The internet should be a safe space for children, and legislation informed by survivors can significantly contribute to achieving that goal.
This global movement to protect children is at a tipping point. We need lawmakers in the United States, European Union, and United Kingdom to pass and robustly implement protective online safety legislation that increases sector-wide transparency and facilitates safety by design, including technological disruption and prevention of abuse. Members of the Philippine Survivor Network are courageously advocating for the passage of bills, writing letters and speaking directly to governments about their lived experiences. In fact, on September 13, 2023, a leader from the Global Survivor Network testified before a U.S. Congress committee on the need for improved safeguards online to protect children. Laws could significantly reduce and prevent traumatic abuse by stopping it at the source. Survivors have unique insights into systems that work and do not work. By consulting with survivors of online sexual exploitation, policymakers can meet the safety needs of children.
The Scale of Harm findings remind us that these are real children who need real and urgent protection. The recommendations put forward by the study are a call to action. We can create a safer online environment for our children, hold offenders accountable, and ultimately, significantly reduce the prevalence of online sexual exploitation of children, protecting children from ever experiencing abuse in the first place. It is a moral obligation that we cannot afford to ignore. Find the Scale of Harm summary and full reports here.