PA Consulting – Media
August 25, 2022
Join in the Portal discussion
The Springboard programme is an initiative created by PA Consulting, where teams of 4-6 young people, mostly aged 16-17 years old, present some solutions to a client on how to address a specific challenge related to an SDG.
WeProtect Global Alliance was one of the clients who took part in this programme. A team of 5 young people aged 16-17, from across the UK, developed some solutions to help the Alliance contribute to achieving SDG n. 16: "Peace, Justice and Strong Institutions".
The challenge that these solutions address is about exploring the role that technology and the internet can play in creating safe institutions for young people. The Alliance asked this team of young people to develop solutions, that combine online and offline approaches to create safer institutions and spaces that children and young people can enjoy, free from both online and offline forms of violence. These harms can include physical harm, abuse, bullying and trolling, and any other relevant to the online and offline harms young people may be exposed to in these spaces.
The Springboard programme intends to provide young people and organisations with an interesting and engaging opportunity to connect and share ideas.
Young people's solutions
Infographic
This infographic explains why technology platforms should address child sexual exploitation and abuse online, exploring the political, economic, societal, technological and legal impacts when they take concrete actions to tackle child sexual abuse online.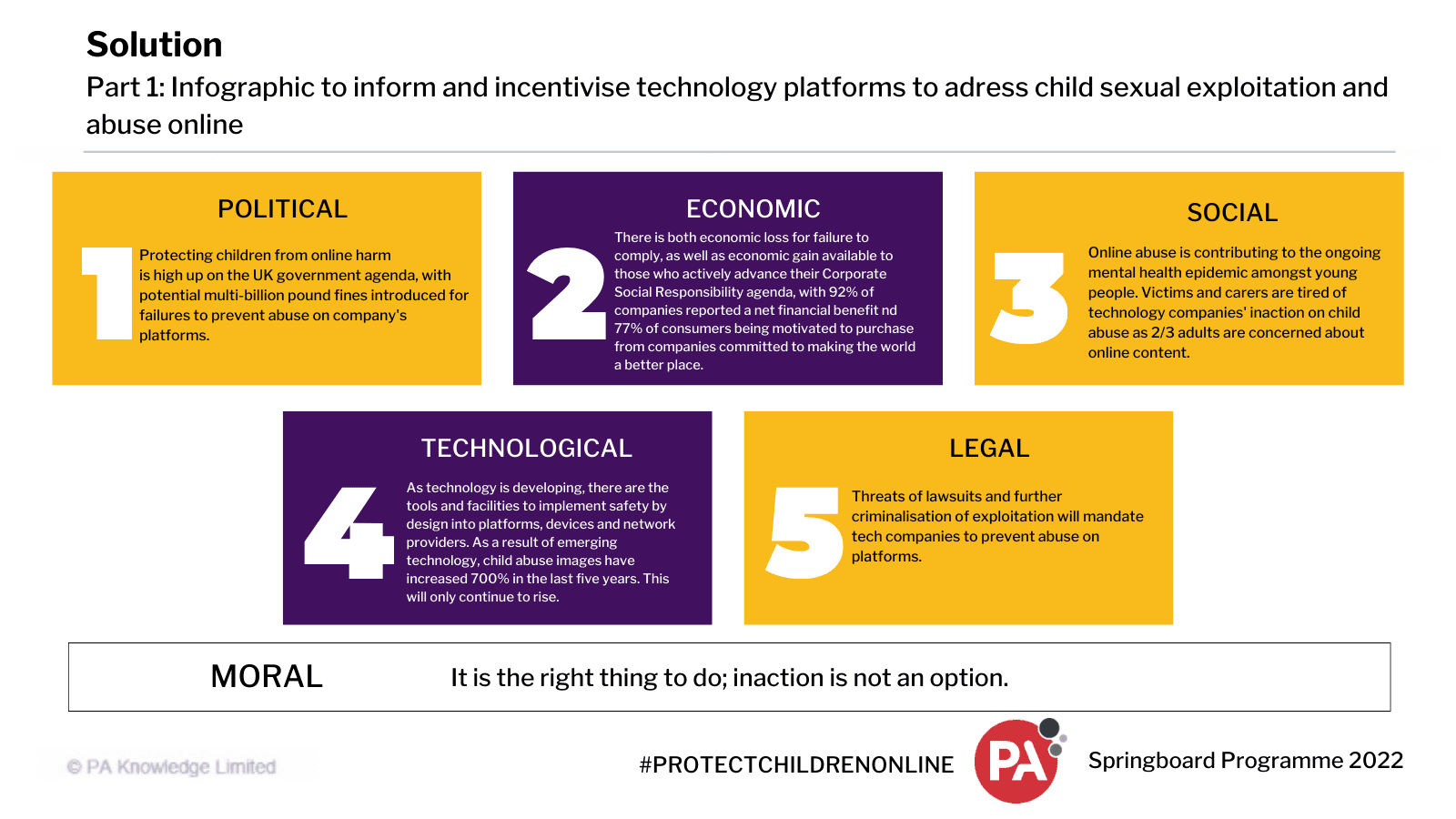 Roadmap
This road map on how tech companies should address child sexual abuse online includes, among others, joining the Alliance, building safety by design into their platforms and complying with online safety laws.