Breakout session
This panel will looked at how we can use AI to fight online child sexual abuse by detecting and reporting it, and how we can work with government, civil society and industry to invest in and implement this technology for good.
It offered an opportunity to reflect on which are the potential opportunities and biggest threats that children face in the age of AI, and how we can address them.
The panellists discussed how can we use AI to protect children against threats and harmful content online.
The panel explored existing projects in this sphere (UNICRI, Childhood Foundation – Stella Polaris, TFAIMS).
It also focused on how WeProtect Global Alliance can work with the technology industry to encourage more investment in AI technology to combat online threats.
Speakers

Joanna Shields
Founder & Board member
WeProtect Global Alliance
Neil Desai
Vice-President
Magnet Forensics

Arnold Guerin
Director of Child Protection
Hubstream Inc.

Yalda Aoukar
President
Bracket Foundation
Susanne Drakborg
Program Manager
World Childhood Foundation

Nicolas Miailhe
Founder & President
The Future Society (TFS)

Irakli Beridze
Head, Centre for AI and Robotics
United Nations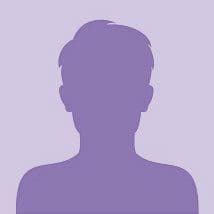 John-Orr Hanna
CINO
Crisp

Valentina Dotto
Policy and Trust Framework Researcher
Yoti
---