---
---
WeProtect Global Alliance Chair, Former President and CEO of the National Centre for Missing and Exploited Children (NCMEC) and the International Centre for Missing and Exploited Children (ICMEC)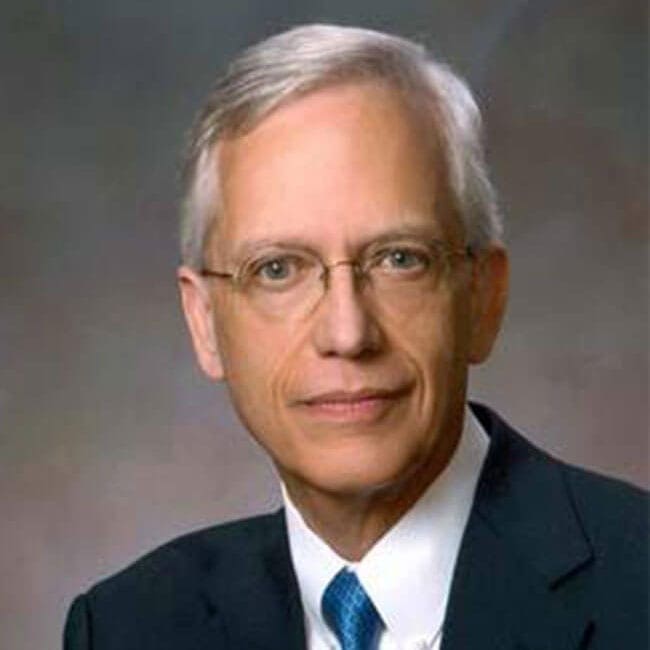 Ernie Allen is the Chair of WeProtect Global Alliance and is also part of our Management Board.
Ernie Allen is a global expert on public-private partnerships; the digital economy; the Dark Web; and child protection including child abduction, human trafficking, child abuse and exploitation, He frequently speaks to global audiences on these issues and is an advisor to governments, law enforcement, technology companies, NGO's, the Vatican and others.
In 2014 he was appointed by then-Prime Minister David Cameron to chair the United Kingdom's global initiative to combat online child abuse and exploitation. He continues to chair an expanded WeProtect Global Alliance which today includes more than 200 members across governments, the private sector, civil society organisations and international organisations.
He was an organiser of the Vatican's 2017 World Congress where Pope Francis spoke about the growing victimisation of children online, and continues to head the Vatican's Child Dignity initiative today. He worked with the United Arab Emirates Ministry of Interior to create a new global campaign to protect children, and was co-chair of the 2018 Interfaith Alliance Forum held in Abu Dhabi which brought together faith leaders from around the world. Previously he was Founding Chairman of the National Center for Missing & Exploited Children and served as President & CEO of the National and International Centers for Missing & Exploited Children. He created the national missing children's hotline; the national CyberTipline to report sexual exploitation; and brought forensic services to law enforcement. He spearheaded new global policies on virtual currencies and the "Dark Web"; and created new technologies to address child victimisation.
His work has been widely recognized including being called "one of America's foremost social entrepreneurs" by President George W. Bush; named "Executive of the Year" by The NonProfit Times: and named one of the "Most Influential People in Security" by Security Magazine. In 2021 he was awarded the title "Officer of the Order of the British Empire" by Queen Elizabeth II.