Many abusers contact children online – we need to stop this now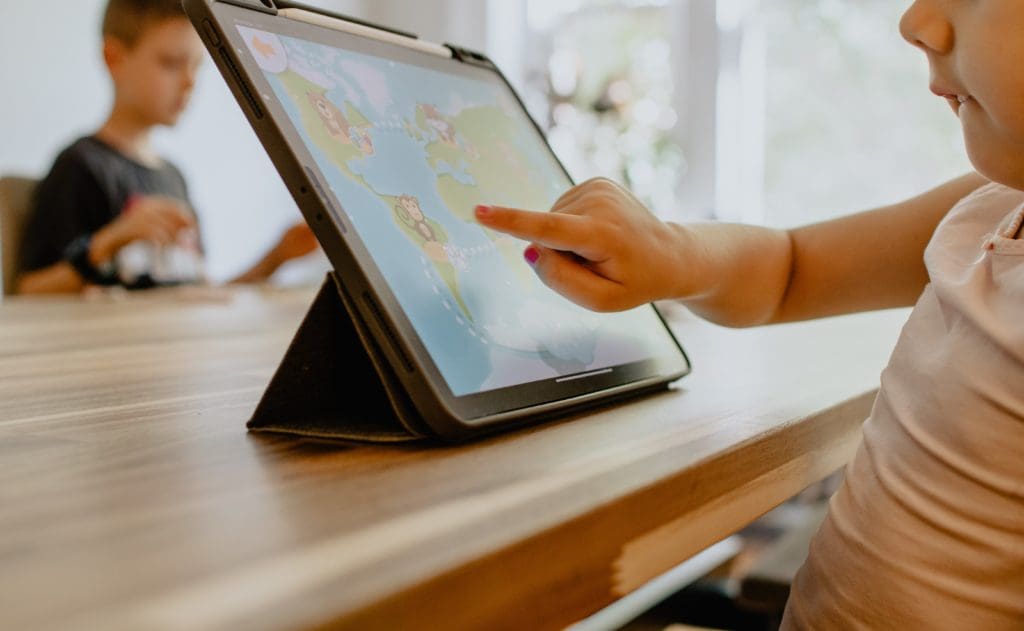 This blog post explores the findings of the new research by Protect Children on how, after viewing child sexual abuse material, many users directly contact children online.
In a recent research article, we asked individuals searching for child sexual abuse material (CSAM) on the dark web about their thoughts, feelings, and behaviours. This research article drew on Protect Children's dark web research through the End Violence Against Children funded ReDirection project. Data collection began in December 2020 and has since amassed over 15,000 respondents.
What went wrong?
Children today face a sustained threat of child sexual exploitation and abuse online. The scale and complexity of this threat are rapidly increasing – as the latest Global Threat Assessment from WeProtect Global Alliance shows.
Our recent research article focuses on one alarming trend that confirms the increasing complexity of child sexual abuse online: how many viewers of child sexual abuse material then contact directly children online. Nearly half (42%) of the respondents to the surveys reported that they had sought direct contact with children through online platforms after viewing child sexual abuse material.
But the complexity of the issue doesn't stop there, "an even larger share of CSAM users self-report that they are afraid that their use of CSAM may lead to sexual acts against a child or another human." The academic study confirms what was already known – that those who consume child sexual abuse material are also a danger to children through online grooming.
Certain factors are associated with a higher likelihood of users of child sexual abuse material having contacted children online, including
more frequent use of this material (e.g. daily or weekly as opposed to monthly or occasionally)
viewing more extreme material (e.g. material depicting toddlers and infants)
and being in contact with other users of such material.
In the face of ever-increasing prevalence of online child sexual abuse and exploitation, we must do everything we can to protect children. The findings of our research provide a scientific basis for urgent action to strengthen the fight to protect children

Tegan Insoll, Specialist & Researcher at Protect Children
What can we do to protect children from harm?
Removing child sexual abuse material from the internet is crucial to ending the cycle of abuse and re-victimisation experienced by children each time their images are shared and viewed.
Technology companies must prioritize the rights of the child and we need to use the most efficient tools like Project Arachnid for notice and takedown of CSAM

Nina Vaaranen-Valkonen, Executive Director of Protect Children
An innovative tool to remove such material is Project Arachnid, operated by the Canadian Centre for Child Protection to combat the growing proliferation of child sexual abuse. Using this tool, from 2020 to 2022, Protect Children specialists have analysed over 800,000 individual images and videos. This significant contribution has led to more than 550,000 requests to delete pictures to online services and site operators nationally and internationally.
As WeProtect Global Alliance's Frameworks show, child sexual exploitation and abuse online cannot be addressed in isolation and we all need to work together to tackle this threat.
Offenders often don't have adequate tools to help them stop their behaviour
It is also essential to provide resources for offenders who want to change their behaviour and stop viewing child sexual abuse materials. Protect Children's research has found that over 50% of viewers of this material want to stop using it, but many say that they do not have adequate tools to help them stop.
The ReDirection Self-Help Program was developed as a low-threshold resource for individuals who want to stop using such material. Preliminary user feedback suggests that the program is effective – 60% said that their use of child sexual abuse material has decreased, or they have completely stopped using it since starting the ReDirection Self-Help Program.
Chloe Setter, Head of Advocacy, Policy & Research at WeProtect Global Alliance, said: "with the scale of child sexual abuse online growing at such high rates, the innovative ReDirection project is furthering our understanding about the behaviour of those individuals seeking out child sexual abuse material. This could prove key in shaping more efficient prevention systems."
As Anna Ovaska, Deputy Manager, Legal Specialist at Protect Children explains, "The findings of the unprecedented research reiterate what every victim of sexual violence and everyone working to uphold and protect the rights of the child already knew: CSAM must be removed from the internet".