The pace of technological change, despite having some clear benefits, continues to complicate the response to
child sexual exploitation and abuse online
In 1995, less than 1% of the world's population were active internet users. Today, this figure has grown to 59.5%. Some parts of the world are experiencing these changes at a significantly accelerated pace, such as the African continent.
Like other internet-enabled crimes, child sexual exploitation and abuse online throws up fundamental investigative challenges for law enforcement.
Offenders on the dark web are becoming increasingly sophisticated and comfortable with cutting-edge technology used to create and distribute child sexual abuse material. Making it even more difficult for law enforcement to investigate and prosecute these crimes, these offenders are continually searching online for new options and solutions to facilitate their exploitation of children.
By 2024, the number of active mobile devices in the world is expected to reach 17.62 billion
62% of the respondents that had been sent sexually explicit material had received it on their mobile device
Economist Impact Global Survey
---
The good news is that the technology now exists to protect children and catch offenders. Online safety tools and techniques have the potential to transform the global threat response. Some examples include:
grooming

detection tools and 'Safety by Design' features that reduce offender opportunity and promote safe online behaviours,
deterrence mechanisms that disrupt pathways to offending,
hash-matching' solutions to detect and remove 'known' child sexual abuse material, and classifiers used to detect child sexual abuse material that has never been detected nor classified.
You can find more detailed information about technology trends, and child sexual abuse online, more widely, in our latest Global Threat Assessment.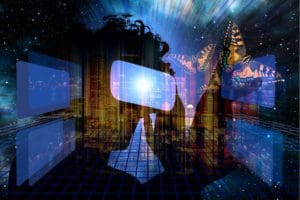 An overview of the latest information and trends on eXtended Reality (XR) and its potential impact on child sexual exploitation and abuse online.
An overview of the issue of link sharing to child sexual exploitation and abuse online.