---
Director, Child Protection, Programme Group, UNICEF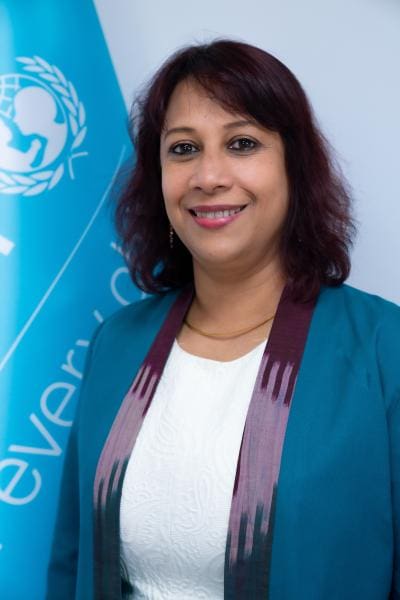 Sheema Sen Gupta took up the role of Director, Child Protection, in August 2023.
Ms. Sen Gupta's UNICEF career spans both development and complex humanitarian contexts, making her well experienced in advocating for child rights in complex emergencies. In her various roles, she led programmes focused on making sustainable changes in systems, policy and service delivery for children and women.
She has been Representative in Iraq and Deputy Representative in Afghanistan and Bangladesh. Prior to these, she was Chief of Child Protection Programme in Somalia and in Ghana.
Ms. Sen Gupta's UNICEF career began in Child Protection, with a focus on developing Psychosocial Support Programmes for UNICEF's emergency response. In the last 23 years, she has worked in India, Sri Lanka, Myanmar, Ghana, Somalia, Bangladesh, Afghanistan, and Iraq.
Prior to joining UNICEF, she practiced as a psychologist and worked for The Calcutta Samaritans.
Ms. Sen Gupta holds a Master's in Clinical Psychology. She is a Malaysian national.